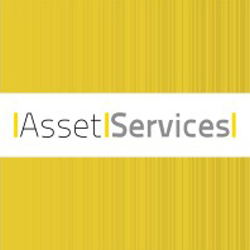 Asset Services Inc
Field Data Specialists
Overland Park, KS
Asset Services, Inc. is a professional services organization specializing in fixed asset inventory management solutions for a variety of industries, such as healthcare, education, government, and manufacturing. We complete projects domestically and internationally. As a Field Data Specialist, you will be the face of Asset Services to our clients and will represent our professionalism and commitment to quality.
Travel is a requirement and the possibilities are endless.
We go behind the scenes in countless locations:
Data Centers and Manufacturing Plants
Hospitals and Operating Rooms
Universities and Classrooms
Sports Stadiums and Venues
Everywhere Else
Benefits include:
Full-time employment
Medical and dental insurance
Retirement and profit-sharing
Travel and travel rewards programs
Do something different every day — No sitting behind a desk
Training provided
Flexible work environment
Perfect for online education
Leadership opportunities
Be a part of a great team
Starting at $15/hourDuties
Identify, tag, and record equipment and assets electronically utilizing handheld scanning devices and laptops.
Interact with and maintain relationship with client site coordinators throughout project, from initial meeting through project completion.
Prepare and provide daily project status reports to the Project Manager.
Other duties and projects, as assigned.
Qualifications
Ability to adapt to changing environments and handle multiple priorities.
Availability for up to 90% travel on overnight, Monday through Friday assignments.
Professional interpersonal skills. Must be able to effectively interact with individuals at all levels of an organization, as well as have ability to work in team environment.
Detail-oriented with excellent organization skills.
Valid Driver's License. At least 21 years of age.
Experience/familiarity with medical equipment, a plus
bgmy66jnascj
141843255